UniverseBoss, the way he likes himself to be called, Chris Gayle has flown from India for the birth his first child. The maverick batsman is going to miss two Indian Premier League for his team the Royal Challengers Bangalore. Very active on social media, Gayle had posted this pic of him on board the home-bound flight.
Gayle's partner Natasha Berridge is expecting a baby and the 36-year-old obviously wants to spend the next 5-6 days with her. He also posted a picture of the flight attendants giving him a complementary sweet on hearing the good news.
Gayle will miss RCB match against defending champions Mumbai Indians at the Wankhede Stadium tomorrow (April 20) and also the next game against Rising Pune Supergiants in Pune on Friday. RCB face Gujarat Lions on Sunday in Rajkot, match that Gayle might be back for.
The left-hander hasn't had a good outing in the two games so far in the tournament, scoring a total of 1 run in two games. The 36-year-old was out for just 1 run against Sunrisers Hyderabad and was dismissed for a three-ball duck by captain Zaheer Khan against Delhi Daredevils.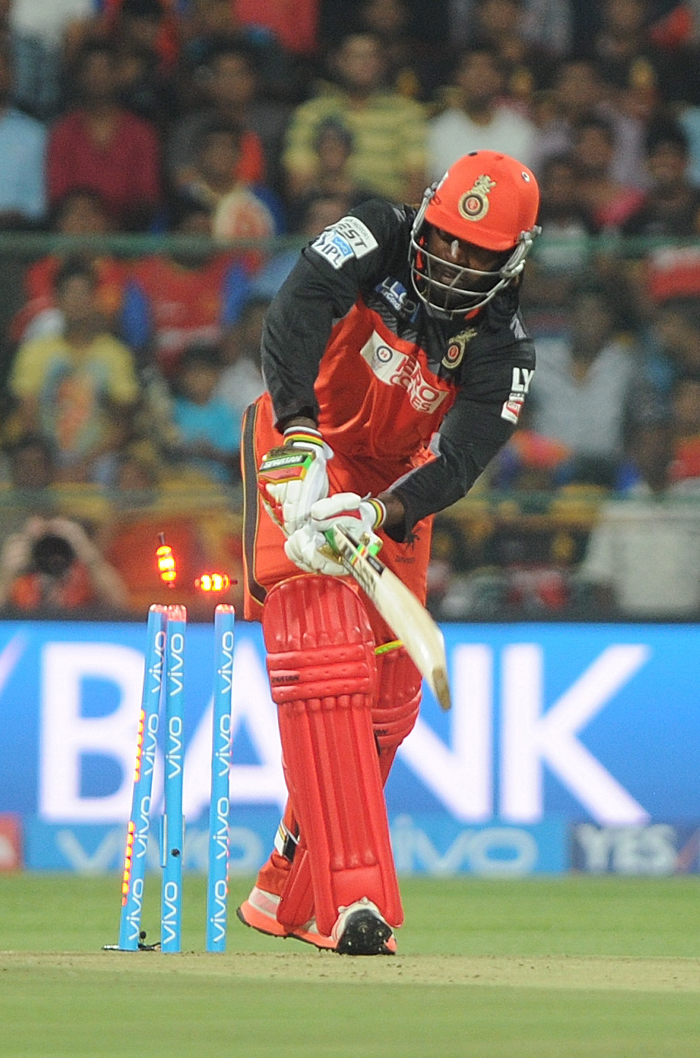 BCCL
Gayle's move to go back home came as a surprise for some in the RCB. "Chris flew back immediately after RCB's last match (against Delhi Daredevils on April 17). We did not expect this. He got a call and flew back home," an RCB source is quoted as saying by the Deccan Chronicle.
However, skipper Virat Kohli isn't too concerned about his poor form. "I am sure he will come good at some stage of the tournament. Probably, he may get a hundred for us when it's required the most. I am not too worried about Gayle, because the other guys are stepping up nicely. Cricket is all about grabbing the opportunity, if some others fail. Chris takes lot of pride playing for RCB. He has been a standout player for us. I think people just expect a lot out of him every T20 match he plays because he is good at it and has scored 17 centuries, which is not a joke. So, expectations are high and Gayle wants to live up to them," Kohli said.
We wish Gayle all the best for parenthood and may he come back with a lot of lady luck to excel the way we're used to seeing him at the IPL.