A lot is being shared about flood-hit Kerala and how the country has come together to save lives. I am sure that everyone and anyone who is remotely active on the internet knows about the grim situation and the hard work of the volunteers.
Yet, it is only the surface details that we know of. The help of many people is still going unnoticed. To ensure that the world knows of all silent heroes, universo virtual is doing all it can to bring stories of people who are doing the extraordinary and here is another one.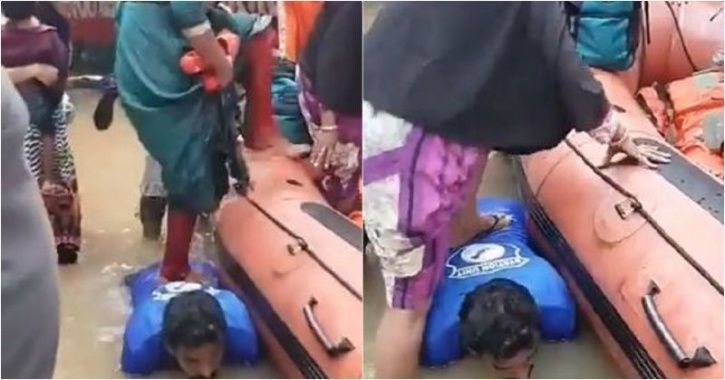 A video shared on Twitter shows a scene from Kerala's Thrissur. The video shows a group flood victims who had trouble climbing into the boat that came to rescue them. So a fisherman volunteered to help them climb. 
This fisherman voluntarily knelt down, so that they could use his back as a step. Watch the full video here –
The humanity of these people who are themselves distraught is surprising to say the least. They for sure bear a heart of gold to help each other in times like these when most of them do not even know about the whereabouts of their families or whether they will make safely through the night.
Kudos to their spirit!