A terrifying viral video shows an iconic bridge in Arkansas US, dip as a large bus crosses the structure.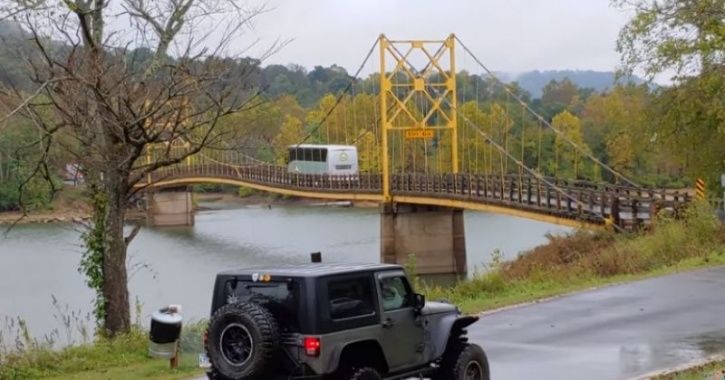 In the video, the 35-ton bus crosses the one-lane bridge on Arkansas while other cars honked at the driver to warn him, 
Reports state that the local highway police are supposed to enforce the bridge's 10-ton weight limit but that's obviously what didn't happen. 
While the bus made it across the bridge, it caused the suspension to sag as it passed over.
In an online statement, the Arkansas Department of Inspection said: "The bridge has required temporary closures since early October due to scheduled routine maintenance. ARDOT engineers decided to take a closer look at the bridge after receiving results of a special bridge inspection. Until the review is complete, the bridge will remain closed."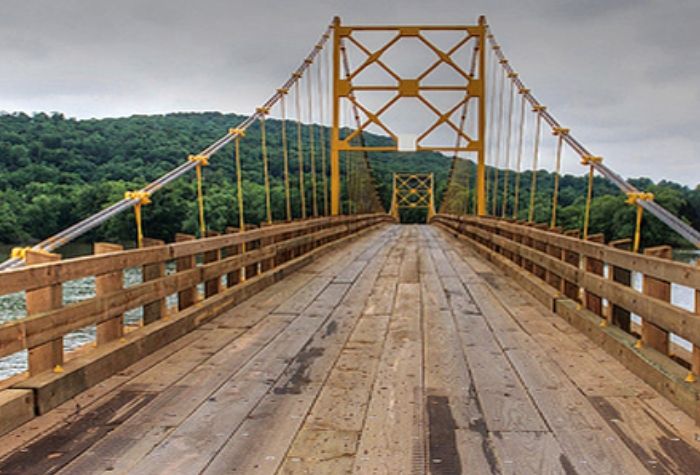 Twitter
Beaver Bridge, dubbed the Little Golden Gate Bridge of Arkansas, was built in 1949 in tandem with Table Rock Lake, reports 5newsonline.
The bridge serves as a major transportation link for all of its residents.