Up until now, all of us have only cried our eyes out while hearing the Titanic theme song. The scene still tears through the souls of millions… to watch Rose is lying on a wooden plank with Jack locking eyes with her for the last time before drowning…
The soulful Titanic theme song has over a thousand renditions and is played at multiple events. But this is probably the first that made people laugh, purely because of the comic timing.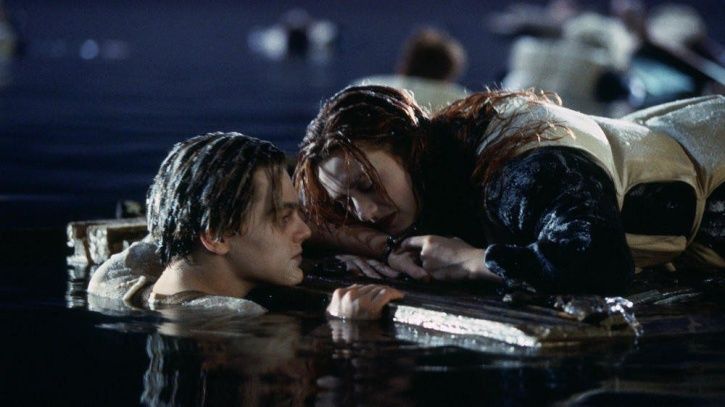 Twitter
The city witnessed heavy torrential rains on Sunday and the Plaza Patria mall in Zapopan faced the brunt of it.
The scene is of a mall in Mexican getting flooded with rain water. In a video that's now doing the rounds on social media, the water cascaded through the roof into a expanding pool on the floor of the Plaza Patria mall in Zapopan, Jalisco.
The best part was that a live band was performing at the time of the incident. The quick-thinking band members then break into a touching rendition of the Titanic song, as though the mall were sinking, like the iconic ship, and people were left in splits.
The band members surely did a good job with calming the crowd, instead of it turning into bedlam.
It was not the first time Plaza Patria has been under water. The mall was overtaken by a torrential downpour at the beginning of the rainy season last year as well. At least 20 businesses were hit by the storm and suffered immense damage.
Here's how the Internet reacted: 
#1 
#2
#3
#4 
#5 
#6 
In another hilarious and rather dangerous incident that took place in mall a months ago, shoppers at this UK mall had a first-hand experience with one the worst lifts they'd ever taken in their lives. 
According to a CNN report, the incident took place a mall in Wales and according to multiples accounts of people who were in the lift at the time, it rose and went plunging down repeatedly. 
One of them was 19-year-old Megan Jones who shared her traumatic experience of the 'rogue elevator' on Facebook. The thing that got everyone riled up was that after all that trauma, all that they were given as compensation was free parking space. 
In another 'weird mall accident,' an escalator at a shopping complex in Hong Kong suddenly changed direction "speeding down twice as fast."
The accident caused a massive human pile-up at the foot of the escalator, leaving around 18 people injured.
It's a strange world we live in.